Giving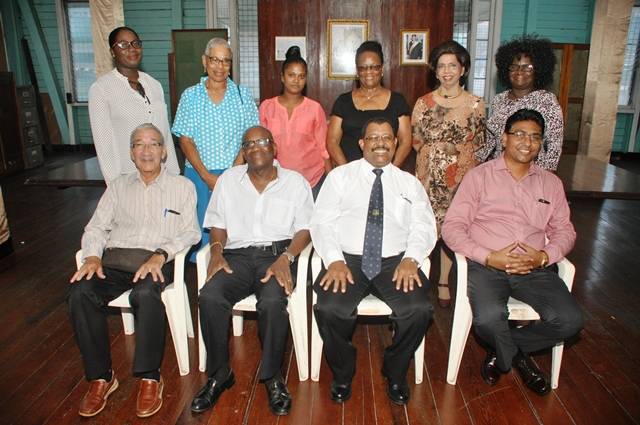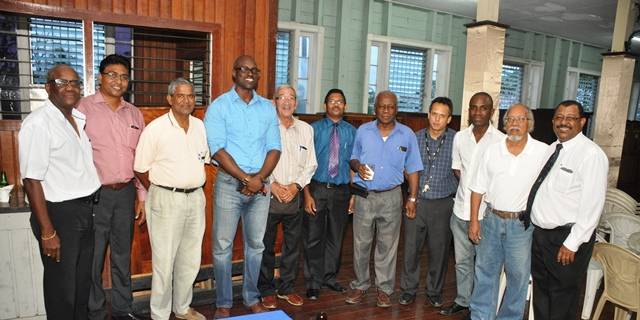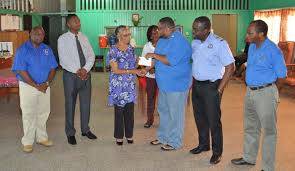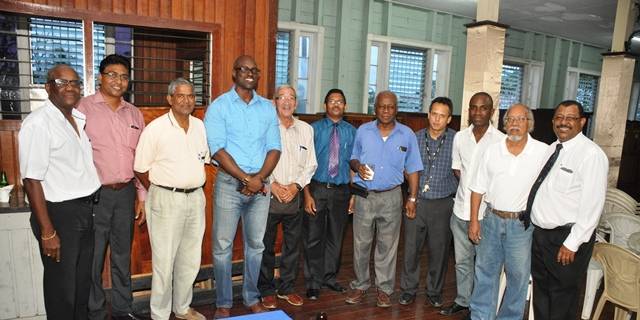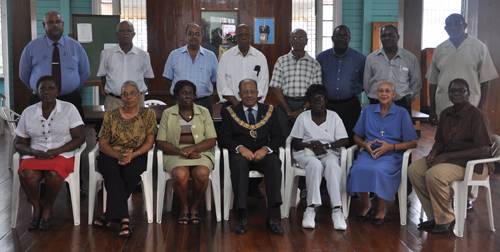 For Freemasons, for families, for everyone
District Charity

District Grand Lodge made its first contribution of ten guineas to the Royal Masonic Institution for Boys in 1903. By 1906 two boys individually sponsored by Union and Mount Olive lodges were already being educated at the RMIB and satisfactory reports being received of their progress there. In 1910 a boy sponsored by Ituni Lodge had joined them. Two years later in 1912 Ituni also contributed to the work of the RMIB followed by District Grand Lodge in 1913
At the same time Grand Lodge sent PDS 40 to the widow of a member of Mount Olive. This pattern of benefit and contribution continued but in 1915 both the boys and girls institutions informed District Grand Lodge that the contributions being received from the District were greatly disproportional to the benefits being received
Shortly after this in 1916 the District Grand Lodge established its own Board of Benevolence and at the same time approved a resolution to contribute five guineas annually to both the RMIB and RMIG.
At the next meeting of the District news was received from the RMIB that the son of a late brother of Union Lodge had gained a scholarship to Cambridge University.
At this meeting the benevolence collection amounted to 

four dollars less than a pound sterling! However later a contribution of PDS 10 was forwarded.
During the first world war the contributions increased considerably and we are all very proud that our District Grand Lodge became a founding lodge and Patron of the Royal Masonic Hospital.In 1921 a Peace Memorial Education Scheme was started administered by the District Board of Benevolence and continued for many years to help in the education of needy children in this country.
During the second world war all the Masonic jewels of lodges and brethren were collected and sent to Grand Lodge for sale to contribute to the war effort. Unfortunately, the vessel carrying these was lost. Luckily, having been taught to be cautious, the boxes were insured and Grand Lodge received more than they would have otherwise!The District continued over the years to benefit from and contribute to the boys and girls institutions and more particularly to the Royal Masonic Hospital whose services were greatly in demand by brethren of the District especially when the hospital accepted fee paying patients.
In more recent years the District added its protest at the closing of the RMIB and later to the closing of the Royal Masonic Hospital. This was all to no avail, but as a country with limited medical services and educational opportunities perhaps understandable.
Build thee more stately mansions, O my soul,
As the swift seasons roll!
Leave thy low-vaulted past!
Let each new temple, nobler than the last,
Shut thee from heaven with a dome more vast,
Till thou at length art free,
Leaving thine outgrown shell by life's unresting sea!